Welcome to Glen Tither Personal Training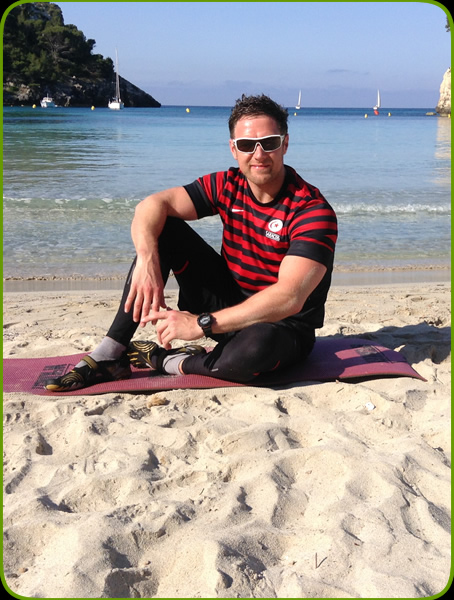 My name is Glen Tither and for a number of years now I have successfully run my own health & fitness business.
I deliver a wide variety of face-to-face services in and around St Helens and its surrounding areas: 1-2-1, 1-2-2 & Group Personal Training, TRX and FKPro Suspension Training, Sports Conditioning, Individual/Team Sport Specific Training, Core Stability, HIIT (High Intensity Interval Training), GP Referral, Ante & Post Natal Exercise, Weight Management, Gentle Exercise & Cardiac Rehabilitation'.
I have a wealth of experience devising tailor made workouts for 1-2-1 and 1-2-2 clients and devising goal specific circuits for several different groups, sports clubs/teams, organisations etc
Should you need any of the above services, please get in touch via the 'Contact Me' link; or leave your name, number and message via my mobile (07963 066646)
Fees (per 1 hour session):
1-2-1 Personal Training £30.00;
1-2-2 Personal Training £40.00;
Group/Classes £30.00
Virtual Personal Trainer £30 (2 - 4 tailor made 6 week workouts)
The above prices are based upon sessions being delivered in St Helens. These prices are slightly increased with distance travelled.
Cancellations
If a cancellation is made within 24 hours of the originally planned session, then £20 is added to the following session.
Do you attend a gym and find yourself wandering around, not really knowing what all the equipment is for?
Have you been exercising for years but are disappointed with the results?
Do you need guidance, but don't have the finances for personal trainer 1-2-1 sessions?
Do you feel embarrassed in a gym setting and would rather exercise at home?
Do you have a limited budget but need expert advice and guidance to get the most out of your gym or home workouts?
Do you take part in a sport and want "sport specific" workouts to improve your game?
Do you currently have lots of equipment at home, or already attend a gym, but need that all important support and push to actually achieve your goals?
Do you have a goal but don't know how to achieve it?
If you require a personal trainer for 1-2-1, group sessions or sport specific training, or if you need details of my classes, and you live in St Helens, North West or its surrounding areas, please contact me.
Below are just a selection of the organisations I currently work with, or have worked with in the past
During my years as a fitness professional I have worked with, and/or volunteered for, the following companies/organisations/sports clubs:
Warrington Wolves RLFC, St Helens RLFC, Rugby League World magazine, Clock Face Miners ARLFC, Age UK
Parkdale Sidac FC, StagePro/Heartbeat, NHS Halton & St Helens/Health Improvement Team, Ministry of Justice
Helena Partnerships, Saints Community Development Foundation, The Princes Trust, The Youth Service
St Helens College, Pilkington Trust, Glenburn Sports College, Slimmin Wi No Women/Exercise for Older Guys.